Technology
New technologies, advancing capabilities

Our primary technology partner is ADC KRONE, a world leader in providing global network infrastructure. ADC KRONE designs and manufactures products and services to suit the needs of public networks and enterprise customers. They invest over 600 million in research and development innovations, producing a steady flow of new technologies to enhance infrastructure solutions, enabling the profitable delivery of high-speed Internet, data, video, and voice services to consumers and businesses worldwide.
Norbeck Ltd employ ADC Krone certified engineers.
To find out more about our technology partner visit www.adckrone.com

Brand-Rex has a heritage in cable manufacture. This in-house expertise in cable design, development and production demonstrates an expertise in a fundamental technology that only a few companies fully understand. Whilst cable production in Europe has diminished in recent years, Brand-Rex has declared a commitment to maintaining cable production within the UK.

Connectix has been a leading manufacturer of communications products since 1993 and is amongst the top four cabling system suppliers to the British market.

Each Network Sciences system is guaranteed for 25 years and the brand is a sign of reliability, giving installers the confidence that they are buying a quality product from an established company whilst offering reassurance and reliability to the end user.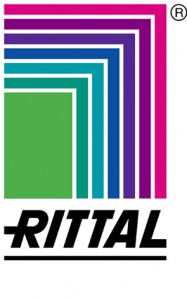 Rittal is your top supplier worldwide for innovative enclosure and housing technologies from A to Z. 10,000 committed staff worldwide 19 high-tech-production facilities around the world 60 international subsidiaries 22 delivery centres in England, more than 150 worldwide. Over 70 international agencies. Over 10,000 standard products available immediately.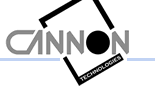 Cannon Technologies is an international leader in data cabinets & metal enclosure systems for use in the Data Networking, Telecommunications, Electronics & IT industries with design and manufacturing solutions to suit each individual project.
With over 25 years experience, British Manufacturing Facilities and BSI Accreditation to ISO 9001:2000/ Environmental ISO System 1401-2004 in place – Cannon is the one for you. Cannon has gained a range of approvals from Network Rail for Outdoor Cabinets to BT for Indoor Data Cabinets.

Industrial Group specialising in secure power supply, control and security of low voltage electrical energy, for the industrial and services sectors.
• Low voltage switching components and protection systems (load-break switches, fuse-combination switches, changeover switches, fuse links, electronic control and protection, energy management systems, enclosures, cabinets, etc.)
• Uninterruptible Power Supply Systems (UPS, static systems, load transfer modules, rectifier-chargers, harmonic compensators, 400 Hz frequency converters, etc.) Designates a converter whose function is to transform mains ac voltage into dc voltage.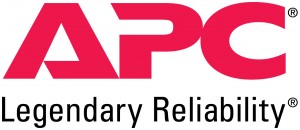 In today's "always on, always available" world where businesses can't stop and downtime is measured in dollars, American Power Conversion (APC) provides protection against some of the leading causes of downtime, data loss and hardware damage: power problems and temperature. As a global leader in network-critical physical infrastructure (NCPI) solutions, APC sets the standard in its industry for quality, innovation and support. Its comprehensive solutions, which are designed for both home and corporate environments, improve the manageability, availability and performance of sensitive electronic, network, communications and industrial equipment of all sizes.