Latest News
Friday, July 2nd, 2010
Norbeck Ltd now registered as a Cisco Partner

We shall be stocking Cisco switches, PoE switches and IP phones. We are however more than happy to offer advice and prices for your exact requirements.
For further information please call 01225 782865
---
Tuesday, June 29th, 2010
Quiet Communication Cabinets
Norbeck were tasked with sourcing, supplying and installing an aesthetically pleasing noise reducing communications equipment cabinet. We specified the 24u UCoustic soundproof cabinet in wood affect.  
 We were successful with the quotation and installed both the infrastructure and active equipment for our customer.   
If you would like any information or advice on how much of a difference these cabinets make please do not hesitate to contact us.    
UCoustic™ 9210 Range of 19″ Soundproof Rackmount Cabinets
Models: 12U, 24U, 42U
The UCoustic 9210 range of quiet rack enclosures has been designed to house noisy 19″ rack-mounted equipment, such as servers, networking and audio equipment. By combining ultimate noise reduction with high thermal capacity, this range is a viable alternative to a costly dedicated comms room, by allowing the deployment of servers and network equipment directly in the office environment.This range of quiet rack cabinets will reduce equipment noise to a level below that of background noise in an average office without talking, whilst providing a thermal load capacity of 1.75 to 2.75 kW (dependent upon model).  
Also, the spacious internal dimensions provide ample room for orderly cable routing throughout the 9210 cabinet, with varied cable entry options to the bottom of the enclosure.  
The inclusion of a washable dust-filter, promoting extended equipment life-span and reduced maintenance costs, is optional throughout the 9210 range.
---
Tuesday, June 8th, 2010
Norbeck Ltd is pleased to offer a data cable termination and testing service across the country.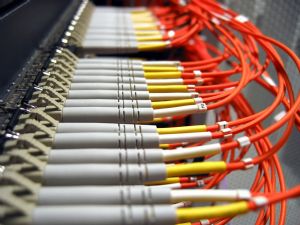 This service is geared towards companies who are planning to install copper or fibre optic data cables but may not have the calibrated test and termination equipment necessary to meet customer requirements. We are able to meet most demands whether it be a small office or large data centre.
If required we can provide all materials and consumables required to complete termination or utilise materials provided by either yourselves or your customer. We stock and install a wide variety of high quality materials from the leading brands and manufacturers, please see http://www.norbeck.co.uk/technology/ for details.
British standards are used throughout our works unless requested otherwise. You or your customer will receive the raw data for each test and a copy converted in an Adobe PDF format.
Copper capabilities include:
Cat 5e
Cat 6 and Cat 6a
Cat 7 (both 900 and 1200MHz)
Testing units manufactured by Fluke Networks
Fibre optic capabilities include:
Fibre OM1, OM2, OM3, OS1 and OS2 termination
Direct termination of fibre (internal and external)
Fusion Splicing (internal and external)
Testing units manufactured by Noyes, Fluke Networks and EXFO
Pricing starts from £2.45 per Cat5e end. Please feel free to call us or email to obtain a fixed cost.
Engineers have first aid training, CSCS, City & Guilds, ADC Krone training, IPAF (cherry picker) training and confined space training amongst others. If you have specific requirements please call to discuss.
---
Monday, March 1st, 2010
Now avaliable from Norbeck
The 12 Port Passive PoE Patch Panel is the perfect low cost solution for providing power to any network device such as IP telephones, network security cameras, wireless access devices and free space optic products.
Products such as these are usually deployed in remote locations where power is not available therefore this is the perfect solution for supplying manageable power through the data cabling infrastructure that is already in place.
Output power can be individually modified on each port depending on the remote devices power requirement. Maximum power output is 30W on full load.
Each Panel is supplied with a grounding bolt to protect against EMI.
DC Voltage 24V or 48V
Full details will shortly be in our online shop
---