Defence Projects
Friday, December 21st, 2012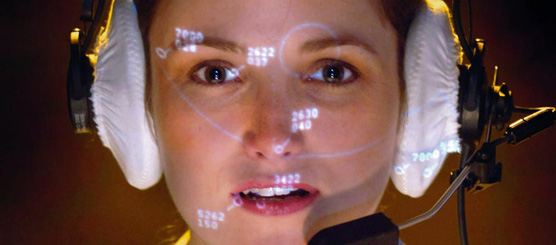 Norbeck is one of the 3 subcontractors providing installation services for Cassidian on the LDCN network.
We have carried out countless successful installations on the LDCN network over the last 6 years. We liaise directly with the site C4I groups and site SCIDAs to ensure all works are guaranteed to achieve ECR5. We have gained good site knowledge and contacts during this time.
---
Friday, December 21st, 2012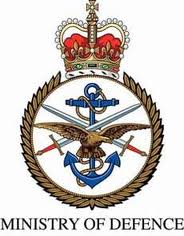 The CIS enabling contract is run from MOD Corsham and allows MOD establishments to gain 3 quotes from separate suppliers – Centerprise, Fujitsu and BDC. As we are partnered with Centerprise we undertake all infrastructure elements.
The standard of work is above the standards of JSP440/480 thus allowing future federating for use on LDCN, Dii or any existing installation.
Any small task estimated by the customer at a value of below £5,000.00 is classed as a SIT task and can be given to a preferred contractor, this allows the continual growth of onsite relations.
Larger tasks engage all three MOD approved contractors for a site survey, it is then down to the establishment to choose the best value for money contractor and solution. Using the CIS contract can be funded on the P2P system.
---
Wednesday, June 9th, 2010

NAVYNET PROJECT
Synopsis:
Norbeck undertook the provision of (primarily) passive network cabling design and installation in support of the Navynet project (formerly REDACS) under Unisys Plc from the project's inception in 1990 to late 2007.
Coverage of the system extended through the project timeline to all land based Naval establishments in the UK, with offshore installation being undertaken in Gibraltar and Germany. The UK coverage extended to all Naval related sites; Dockyards, Naval Bases, MoD offices, Royal Marines sites and MoD contractor sites.
Norbeck initially delivered category3 UTP cabling as the primary in-building system for the project, and through the project timeline undertook the global replacement of this with category5 UTP and STP variants, and the subsequent replacement again to category5e UTP and STP variants. Navynet still exists under the DII(C) banner today, in the advent of DII(F), as a 'Legacy Restricted system bearer'.
The project included both initial large scale site installations and subsequent IMAC (Installation moves adds and changes) requirements throughout its timeline. In addition to the base requirement for passive network cabling, Norbeck provided a range of consultant level services to the project and both large and small scale electrical infrastructure design and installation.
 Project Summary   
Network cabling services; design and installation: cat3 UTP, cat5 UTP/STP, cat5e UTP/STP, fibre optic Multimode and Singlemode variant (building, inter-building and campus level)
Compliant electrical circuits; design and installation: rack supplies, server room infrastructure, backup (UPS, Generators) and Air conditioning.
Physical Network audits; survey, documentation and reporting, certification testing
Site surveys, user requirement determination, meeting attendance, design, project management, consultancy services, liaison with regulatory bodies; English Heritage, Local environmental agencies etc 
Retention of site specific (to individual building level) information, updating of the project inventory database and drawing creation, upholding of global passive network cabling warranty
Supply of components, accessories and test equipment to MoD departments and maintenance personnel
---
Wednesday, March 3rd, 2010
DMICP – MoD project.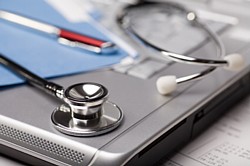 The Defence Medical Information Capability Programme (DMICP), a set of integrated healthcare and dental systems, to the Ministry of Defence (MoD). DMICP, will be used by personnel from all three Medical Services and the Defence Dental Service, from peacetime use in the UK through to frontline battlefield situations. DMICP is an enabler to the wider Defence Health Change programme being undertaken by Defence Medical Services.
We were approached at short notice to fulfil the upgrade of the existing Defence Information Infrastructure (DII) to numerous MoD sites across the country.  This included new cross site fibre optic cables, Network Equipment Room upgrades (NER) and new Terminal Access Points (TAP's). From initial contact we had met and surpassed site specific requirements and were on site commencing with the installations within two weeks.
During the following weeks several MoD sites were successfully provided with the connectivity required for this task, on time and on budget.
---