Commercial Projects
Friday, December 21st, 2012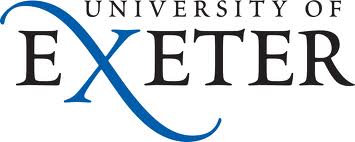 We are currently on the Exeter Uni Framework, working with Centerprise.
We have recently successfully completed the creation of two new Comms rooms in the Physics buildings working closely with all stakeholders of the building, project management, sub-contractors and inspectors.
We adhered to the requirements of the contract and subsequent amendments providing the desires of the University in a professional and flexible manner. From this experience, we bring to our work with the University a full understanding of the sensitive and complex environment of the Physics building specifically and the University as a whole.
---
Friday, December 21st, 2012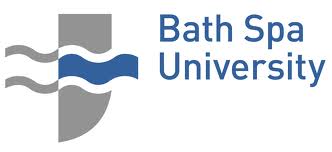 We have provided on-going installation and support for the university from a single additional outlet to rewiring the main Comms room. During this time we have:
Introduced and implemented the TE (Krone) solution for the University.
Designed and installed a computer room providing a 10Gig Cat6A TE (Krone) solution.
For the last three years have been operating a rapid response break/fix contract alongside rapid response surveys and installations.
Working night shifts and phasing works within time term whilst remaining adaptable to changing requirements.
Successfully demonstrating our ability to work and build long term positive relationships by providing whole system solutions within a thriving occupied academic environment by learning what is of paramount importance to the working of the University.
---
Tuesday, June 29th, 2010

F

or a quart of Ale is a dish for a King. — Shakespeare (A Winter's Tale)
Norbeck has been working closely with the brewery for many years and delivered numerous projects on time and on budget.
We have been able to meet the varying requirements whether it be listed buildings in rural locations or next day complete public house installations and upgrades.
Bespoke upgrades and modifications have been successfully undertaken throughout the ever expanding Wadworth public houses, listed buildings  and offices.
Services provided:
Data – copper, fibre and wireless

Voice – internal modification and systems

Power – mains and backup

Next day installations

Same day network fault finding/fixing
---
Monday, March 1st, 2010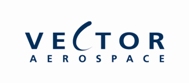 Over the last 15 years we have successfully completed numerous installations at Fleetlands in Gosport, the site was primarily a MOD site but within recent years was bought by Vector Aerospace. We were tasked to provide both value for money and high quality workmanship and materials.
Detailed knowledge of the site has enabled us to offer accurate and cost effective solutions for the ever growing company, from simple outlet relocations, reconfiguring of cross site fibre to complete new office installations.
At Norbeck we strive to maintain a high level of respect and understanding for both existing and new customers.
Comment from site IS manager:
"My name is Lorraine Macnamara, I am the IS Site Manager at Vector Aerospace Helicopter Services – Fleetlands, based in Gosport, Hants.
We have been using NORBECK for our network requirements for approximately 15 years. I have always found them to be totally reliable.
The installation engineers are very efficient and the project manager is very friendly and knowledgeable, always happy to help with any problems and offer advice on any issues.
All projects have been delivered on time."
---